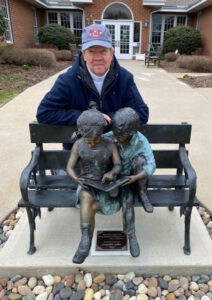 Steve Rampton
Author
Mentor. Encourager.
Born/raised in Midwest and South. BA Vanderbilt, MBA Tulane US Navy officer, Vietnam combat vet
Currently working with former NFL players to encourage young people to discover who they are, follow their dream, set goals/plans, and don't ever give up.
Heavily influenced by the 2012 suicide of a high school senior – senior class president and National Honor Society member.
His new book Alpha Nurd is his initial broadside against the ho-hum attitude among students and some academics.